The Malone "Super Trike" ST F1000 has had every single component on the vehicle designed for the ultimate in performance,handling, stability and safety. The extremely low overall weight of the Malone (from around 270 to 300Kg.) means that the 144-180+ Bhp Yamaha R1/Fazer 1000cc motorcycle powerplant can be used to full advantage.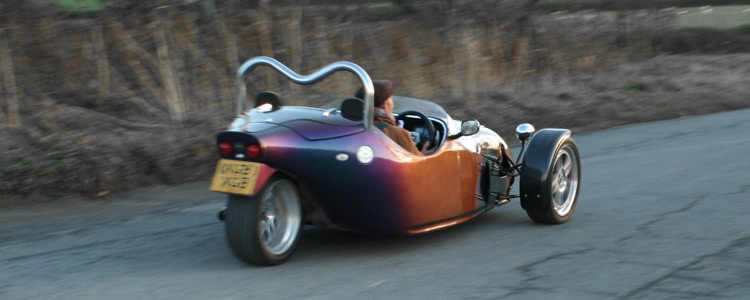 The chassis is a fully triangulated space frame, fabricated from round and square steel tubing which is clad with riveted and bonded aluminium or dural sheeting. The GRP/kevlar reinforced bodyshell is likewise riveted, and bonded to the chassis. The cavities are then filled with ridged closed-cell foam creating an extremely strong monocoque tub that is light, stiff yet has a high impact resistance.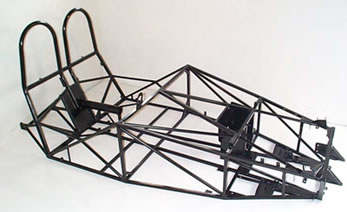 The ST/F 1000 uses a highly effective dual circuit braking system with adjustable bias. 300mm discs, and Wilwood racing calipers all round, give it phenomenal stopping cababilities. The trike's sequential 6 speed transmission is actuated by paddles behind the steering wheel that operate a "rosejointed" linkage for crisp hands-on operation and allowing you to take complete advantage of the bike engine power. A full reverse gear box is also installed.